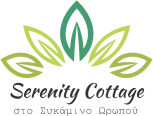 Hospitality Relaxation Rejuvenation
Φιλοξενία Χαλάρωση Αναζωογόνηση
We welcome you to an exceptional stay experience at Sykamino Oropou 45 minutes from Athens


Wellcome to Serenity Cottage airbnb!
Welcome to our lodge, where the definition of an airbnb stay takes on a new meaning.
The airbnb Serenity Cottage is the perfect choice for a short or long stay, offering to the guests the opportunity to enjoy exactly what they want: relaxation and rejuvenation.
2-storey maisonette in Sykamino Oropou
In the plot there are 2 maisonettes with a mountain view, which are used as holiday homes, located in a large green garden with parking and surrounded by a pine forest.
Our maisonette available as airbnb consists of 2 floors, which can accommodate up to 4 persons. On the ground floor exists the living room with the fireplace, the kitchen with the dining area and 1 small bathroom with shower, all recently renovated. On the 1st floor, there is 1 bathroom and 3 bedrooms with double beds (two of them with air condition are available for use).
There are metal window guards and window nets on all doors and windows.
The cleaning is thorough and for your own protection the mattresses are cleaned with a special cleaner for dust mites.
The garden and the surrounding area
A large garden bathes the space in green, the pine forest that surrounds it gives during the day but especially in the evening a wonderful coolness and calmness, even on the hottest days of summer. Directly across the street are municipal free sports facilities with a basketball and soccer field for your daily training.
Our residence and nearby places for fun and relaxation
A few words about Sykamino
Sykamino is a small village next to Oropos, Chalkoutsi, Delesi and Kalamos.The residence is located just outside the village of
Sykaminos
(about 2 minutes by car), where you will find taverns, cafes, mini market, wine cellar, pastry shop, bakery and others, to cover all the basic necessities. In the central square there is a playground for our little friends.
A few words about the area
At a distance of up to 10 minutes by car you can find yourself in Skala Oropou with the port from which ferries leave for the island of Evia, (Eretria) where it arrives in about 38 minutes. Also, in the same time you can reach Chalkoutsi, Delesi, Kalamos and others nearby, with calm but also crowded beaches organized with beach bars, lifeguards, umbrellas, showers, but also nightclubs, cafes, taverns, large super markets, banks and various other shops and services.
The property is located near Malakasa where Terra Vibe Park, an area full of trees for large-scale outdoor events such as concerts and festivals and Adventure Park, a woody recreation area where nature-related activities are organized.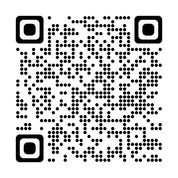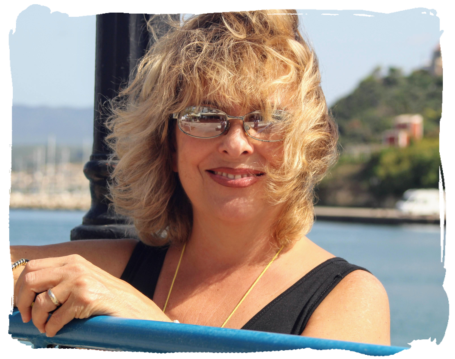 Call
Host: Sofia
I am Sofia, professor of greek litterature and owner of the house. My husband and I love photography and hospitality and making new friends. We have recently renovated our residence, in order to make it an even more pleasant and comfortable place for the stay of our new friends. Come to meet us and let us host you. We hope your stay will be unforgettable. For any further information we are at your disposal.